Wedding Furniture Rental: Elevate Your Big Day with Elegant Decor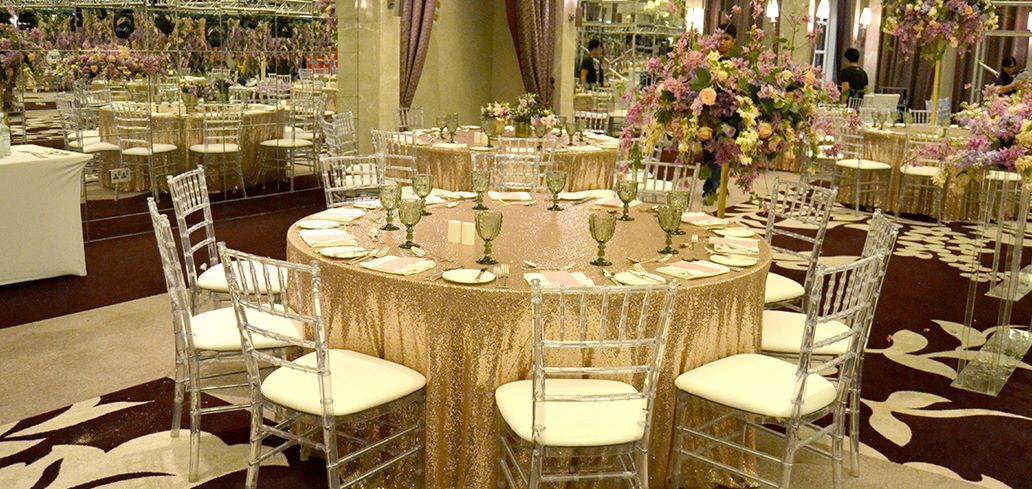 Your wedding day is a once-in-a-lifetime event.
It is a day that deserves to be filled with love, joy, and enchantment.
Every aspect of your wedding should reflect your unique style and create a magical ambiance for you and your guests.
One way to make your wedding truly extraordinary is by choosing the perfect furniture and decor.
In this blog, we will explore the benefits of wedding furniture rental and how it can elevate your big day with elegant decor.
Setting the Stage with Beautiful Furniture:
Imagine walking down the aisle in a beautifully adorned wedding venue, with exquisite chairs and tables that complement your theme perfectly.
Wedding furniture rental allows you to transform any space into a captivating setting, without the hassle of purchasing and storing furniture that you might not need in the future.
Whether you desire a romantic, vintage-inspired look or a sleek and modern ambiance, furniture rental offers a wide variety of styles to suit your taste.
Unleashing Your Creativity:
One of the significant advantages of furniture rental is the freedom it provides to unleash your creativity.
With a vast selection of furniture options available, you can customize every detail to match your vision.
From glamorous chaise lounges to elegant dining tables, you have the power to curate a stunning atmosphere that reflects your personality as a couple.
Additionally, you can effortlessly switch up the décor between the ceremony and reception spaces, ensuring a seamless transition and a unique experience for your guests.
Budget-Friendly and Stress-Free:
Planning a wedding can be overwhelming, both emotionally and financially.
Furniture rental offers a cost-effective solution, allowing you to create a luxurious ambiance within your budget.
By opting for short-term rentals, you eliminate the need for purchasing expensive furniture that may only be used for a single day.
Furthermore, the rental company takes care of delivery, setup, and removal, saving you time and energy during this hectic period.
Quality and Reliability:
Quality is what we are known for at Fern Event Rentals.
You can rest assured that the quality and reliability of the furniture will exceed your expectations.
We have a range of well-maintained and stylish pieces, ensuring that your wedding decor is flawless.
Our professional delivery teams handle the logistics, guaranteeing that your furniture arrives on time and in perfect condition.
Conclusion:
Your wedding day is a celebration of love, and every detail should reflect your unique style and personality.
Wedding furniture rental provides an opportunity to create a memorable experience for you and your guests, elevating your big day with elegant decor.
With the flexibility to choose from a wide variety of styles and the convenience of a hassle-free experience, furniture rental allows you to transform any venue into a breathtaking space.
So, let your creativity flow, stay within your budget, and ensure a stress-free planning process by opting for wedding furniture rental.
Trust Fern Event Rentals to make your dream wedding a reality.